ModMarkMake is the web platform of the doctoral research project Markers and Makers of Tradition: The Serially Published Modernist "Little" Anthology (1912-1930), a four-year project funded by the Research Foundation – Flanders (FWO). It is based at the Department of Literary Studies, Ghent University, Belgium. The project is centered around the modernist poetry anthology and explores how this publication type both marked and made tradition at the beginning of the twentieth century. In order to answer questions about how poetry functioned in the anthology, it looks at the relationship between the serially published anthology and the modernist magazine.
The web platform is designed to generate awareness of modernist poetry and modernist poetry anthologies. It shares excerpts of poems from the anthologies and directs readers to digitized versions of the original publications. As the project progresses, the web platform will begin to mirror the subject of research, essentially becoming a digital anthology of poems and excerpts.
Learn more about the
 corpus anthologies: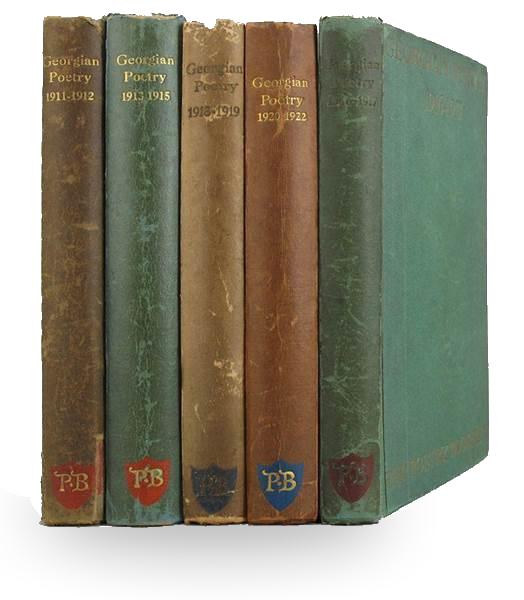 "This volume is issued in the belief that English poetry is now once again putting on a new strength and beauty."
- Edward Marsh, prefatory note in Georgian Poetry, 1911-1912.